Epoxy Flooring Sydney SUPPLIER
Epoxy Floor Coatings Manufacturer and Supplier.
5 Years of Real Warranty | Price beat by 10% | Australian-Made Quality Products
Sydney Epoxy Flooring Solutions for Warehouses, Workshops, Factories, Carparks, Food Processing, Pharma, Chemical Industries, Commercials & Residentials.
Call 1300 51 51 50
Request a call back
Epoxy Flooring Manufacturer and Supplier in Sydney.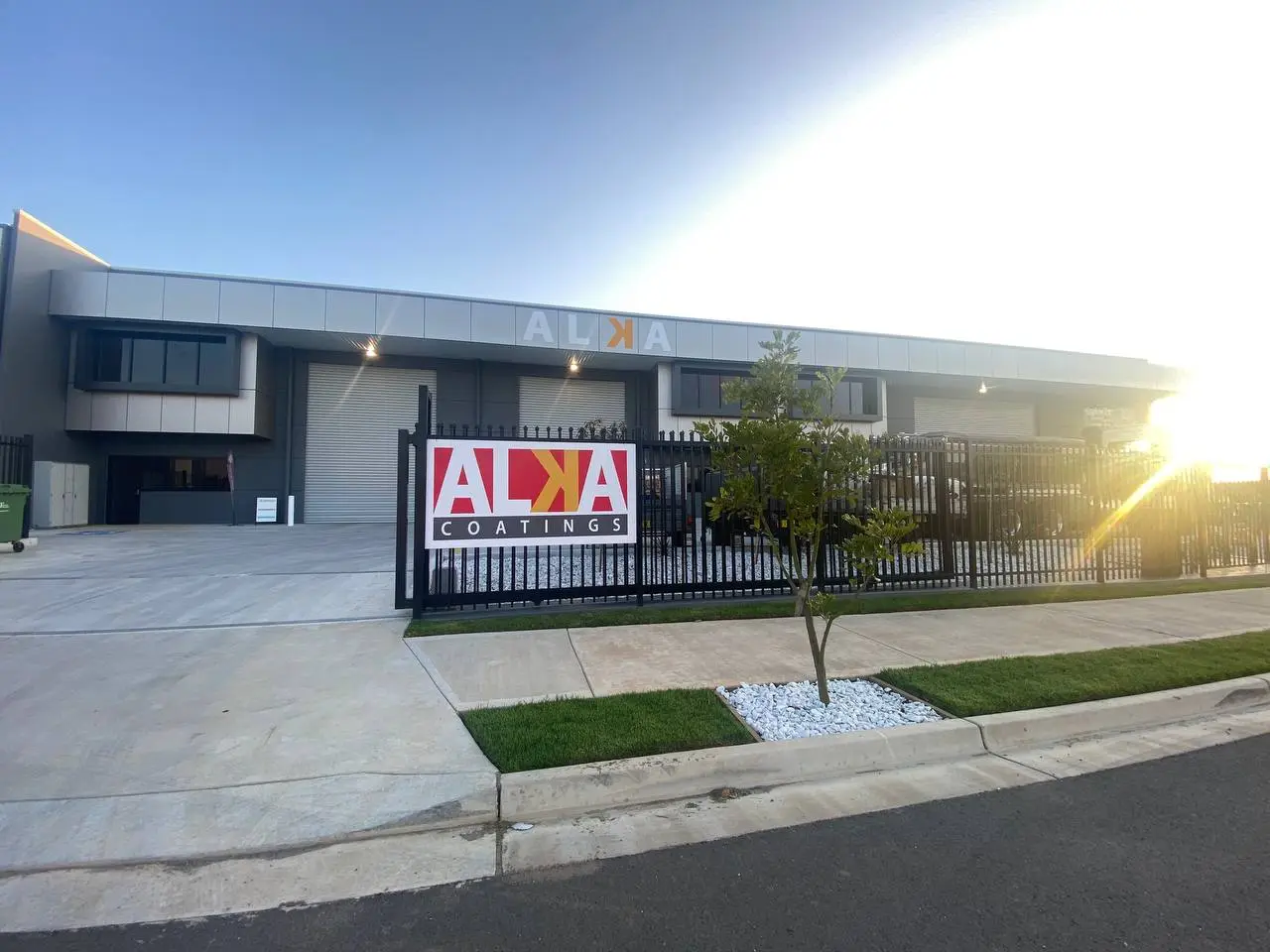 Alka Coatings is an
epoxy flooring manufacturer and supplier for Sydney
and NSW regional area. These products can be used for flooring projects on warehouses, workshops, factories, industrial areas, shops, schools, commercials and residentials.
We import raw materials to Australia, manufacture various epoxy coating systems, supply the right material for your job and provide after sale services on how to correctly install those products.
Alka Coatings holds a number of certifications and accreditations which include Australian Made and Owned, ISO9001 (Quality Management System), ISO45001 (Occupational Health and Safety).
We can also help you with final epoxy floor coatings inspections and issuing all the required certificates. We serve a comprehensive cross-section of commercial & industrial sectors in the Sydney Metropolitan area.
Contact Us
If you are interested in our obligation-free quote on your next epoxy flooring job, please leave your contact details here and we'll get in touch.
Alternatively, call us now on 1300 51 51 50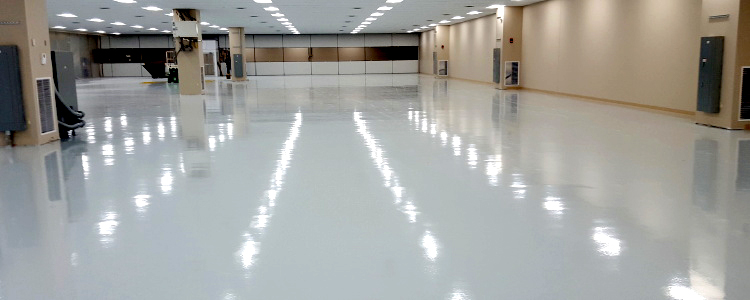 EPOXY FLOORING MANUFACTURER IN SYDNEY
Alka Coating is an Epoxy Flooring Supplier and has a manufacturing plant in Sydney West. As a provider for epoxy flooring and epoxy floor Coatings products, we offer all types of commercial and industrial epoxy floor coating finishes for concrete floors. We offer various products included tough, durable, seamless, smooth or slip resistance epoxy floor coatings that are hard-wearing, functional, easy to clean and maintain.
Our range of epoxy floor coating systems could be applied to:
Garage Epoxy Flooring
Industrial Epoxy Flooring
Being "boutique" by choice allows our team to offer unrivalled expertise in the management of complete commercial and industrial flooring projects and to create innovative solutions to see projects delivered with high-quality results in the shortest possible time frame. We are focused on building relationships with our clients and industry partners to provide services and ensure the success of all our projects. We focus on providing high-level services using the finest quality epoxy floors materials that will exceed your expectations in every field. Our qualified staff, experienced estimators, and management team are committed to ensuring customer satisfaction, from the time we receive your inquiry, all the way to your project's completion.
Epoxy Flooring, Polyurethane Coatings & Polyurea
We are a first-rate supplier of 100% solid epoxy flooring and quality polyurethane products in and around Sydney, New South Wales and the local region.
We cover these areas in NSW: Campbelltown, Newcastle, Wollongong, Geelong, Gosford, Central Coast.
What is epoxy flooring?

Epoxy resins can form a durable film if they are mixed with a very specific hardener at a certain ratio and applied as a thin film (from 10 microns to 6 mm and more). It goes without saying that both components require chemical modifications and alterations during formulation stage. This enable a us to formulate specific epoxy resins for specific chemical and physical requirements of each individual project.  They usually show an extremely high chemical resistance to many chemical substances. They can be formulated to:
– tolerate alkaline, weak acids and diluted strong acids such as Hydrochloric Acid (HCl) and Sodium Hydroxide (NaOH) – Alka 113 high chemical resistance / Alka 111 Novolac tank lining epoxy for extreme chemical resistance
– be a Certified Food Grade Flooring Alternative and tolerate organic acids and food industry spills – Alka 112
– Extremely Flexible and therefore tough, with excellent crack bridging properties – Alka 115 waterproofing membrane
After mixing these two components (resin and hardener), a professional applicator can apply them with brush, roll or trowel (as specified in technical datasheets) to create a seamless floor.
Cost of epoxy flooring in Sydney?
The price for epoxy flooring projects can start from as low as A$18 exclusive of GST per square meter. However, one should bear in mind that flooring projects are heavily subjected to various factors.
Normal heavy duty epoxy coatings (350-500 microns) are the most common flooring options for warehouses, carparks and storage areas.
Workshops and heavy built floors require a tough epoxy flooring options. Alka Coatings has the capability of providing flexible and hence tough epoxy flooring systems that can be applied also as a high build coating system. The thickness sits between the range of 1-3 mm and the price can start from A$25 per square meter.
Industrial Food processing areas and commercial kitchens require types of floorings that meets various Australian standards. For many of these applications, the requirements are for a HACCP approved product, non-slip floor (Australian Standard AS 4586-2013) and a wall-to-floor application with allowing for epoxy coves. Sometime, applicators are required to allow for making falls to the drains at a certain slope. The prices for these types of flooring can start from A$60 per square meters.
All other types of applications such as self-levelling floorings, ESD anti-static floors, flexible water-proofing membranes and epoxy floor coatings may be priced individually depending on the size and circumstances of project.
How long does epoxy flooring last?
Epoxy flooring is a resilient and durable flooring solution. Assuming client follows our maintenance manual closely, an epoxy floor can last for two decades or even more. The life span of our products can exceeds many other international competitors.
Our experienced team of professionals applicators have mastered the art of flawless applications in resinous floorings. In addition, they understand the chemical reactions taking place at time of application. These experts will be able to provide the best flooring solutions for your needs. Moreover, they are familiar with the strict Australian standards of epoxy flooring applications.
Another important factor that affects the longevity of epoxy floors is the amount of traffic. Heavy traffic can cause scuff and scratch marks. This can affect the floor's quality and lustre. Our flexible and tough epoxy flooring solutions can address the issue.
Application methods
In order to achieve the best result with epoxy flooring, it's essential to prepare the surface. This is the most critical step as improper surface preparation can lead to floor failure and costly repairs. Our usual method of mechanical preparation is diamond grinding with captive vacuuming. We might allow for shot blasting and other harsh methods if the needs arises.
Chemical preparation is the second part. We have various epoxy and polyurethane primers for normal concrete substrates, damp surfaces and even tiles. (epoxy primer Alka 104 | epoxy primer for damp surfaces Alka 105)
Preparation of the surface for epoxy floor coatings requires considerable time and effort. The concrete floor needs to be thoroughly devoid of all grease, oil, solvents, and debris, and cracks should be filled. Low viscose and flexible epoxy binders can be formulated to penetrate deep inside widest cracks and fill them. A professional applicator knows how to do prepare a concrete surface for a long lasting and durable epoxy floors. Alka Epoxy Flooring Sydney Services can help you as a certified applicator for Epoxy floor coatings.
Epoxy flooring systems can be applied by brush, roll or spray machines. Spraying systems can be one, two or three component. They can also be applied cold or hot. Polyurea is a a close chemical family to epoxies and polyurethanes and they usually can applied by hot two-component sprays. (Please read more about our solutions for industry and extremely heavy duty floors here.)
Contact Us
If you are interested in our obligation-free quote on your next epoxy flooring job, please leave your contact details here and we'll get in touch.
Alternatively, call us now on 1300 51 51 50