ALKA 111
2-Component, Fast Cure, Highly Crosslinked Epoxy Novolac Tank lining
100% Novolac Epoxy System
Alka 111 can be used for wastewater treatment tanks, Corrosion protection lining for storage tanks , Bund lining for manufacturing facilities with exposure to corrosive chemicals, Food processing plants ,pump and paper mills, fertilizer and insecticide plants, petroleum refineries
Usage
Alka 111 designed for applications where heavy-duty protection is required. It used on:
Wastewater treatment tanks,

Corrosion protection lining for storage tanks,

Bund lining for manufacturing facilities with exposure to corrosive chemicals,

Food processing plants,

Pump and paper mills,

Fertilizer and insecticide plants,

Petroleum refineries.
Advantages
Rapid cure
Excellent bond strength,
Easy application/Can be applied by brush or roller,
Low VOC,
Low permeability,
Excellent resistance to alcohol and gasohol,
Excellent acid resistance,
Good mechanical resistance,
Outstanding resistance to solvents
Packaging
24 Kg, 18 Kg Resin & 4 Kg hardener & 2 Kg Pigment
Colour
– Neutral.
Shelf life: 12 months
Storage conditions
Store away from direct sunlight and away from naked flames, sparks and heating.
Flash point >25 C
Density: 1.4 Kg/L
Layer thickness
Recommended coating thickness is approximately 160-200 microns per coat
Pot Life (at 20 C)
approximately 22 minutes
Curing time (at 20 C)
Tack free time: 4 hours
Re-coat able: 12-24 hours
Light traffic: 3 days
Full cure: 10 days.
Consumption
Approximately 0.25–0.3 kg/m² applied as a roller coating.
Approximately 0.9–1.2 kg/m² applied as a self-smoothing wearing course or as finish locking coats on textured finishes.
Alka primer: 5–6 sqm/litre
First coat: 5–6 sqm/litre over unprimed
6–8 sqm/litre over primed or coated
Second coat: 6–8 sqm/litre Over trowelled on toppings 2–4 sqm/litre
APPLICATION INSTRUCTIONS
Alka 111 can be applied by brush or roller, selection of roller is dependent on the type of finish required.
CLEANING OF EQUIPMENT
Xylene can be used for cleaning tools and equipment before the mixed compound begins to harden. Once cured, It can only be removed mechanically.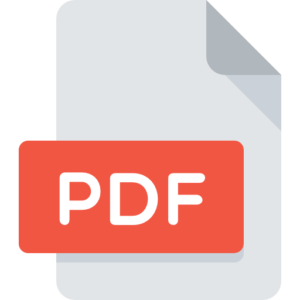 ALKA 111 | Product Data Sheet | PDF-168 KB (English)
Contact Us
Do you want to know more about our products and how we can help you? Leave your contact details here and we'll get in touch.
Alternatively, you can call us anytime on