Residential waterproofing Solutions
Food grade floorings and tanks protective coatings
  Australian manufacturer & contractor:
  5 Years of Real Warranty | Price beat by 10% | Australian-Made Quality Products 
Solutions for basements, kicthens, bathrooms, balconies, swimming pools, planter-boxes, roof tops & green roofs.
Call 1300 51 51 50
Request a call back
Epoxy Waterproofing & Cementitious Membranes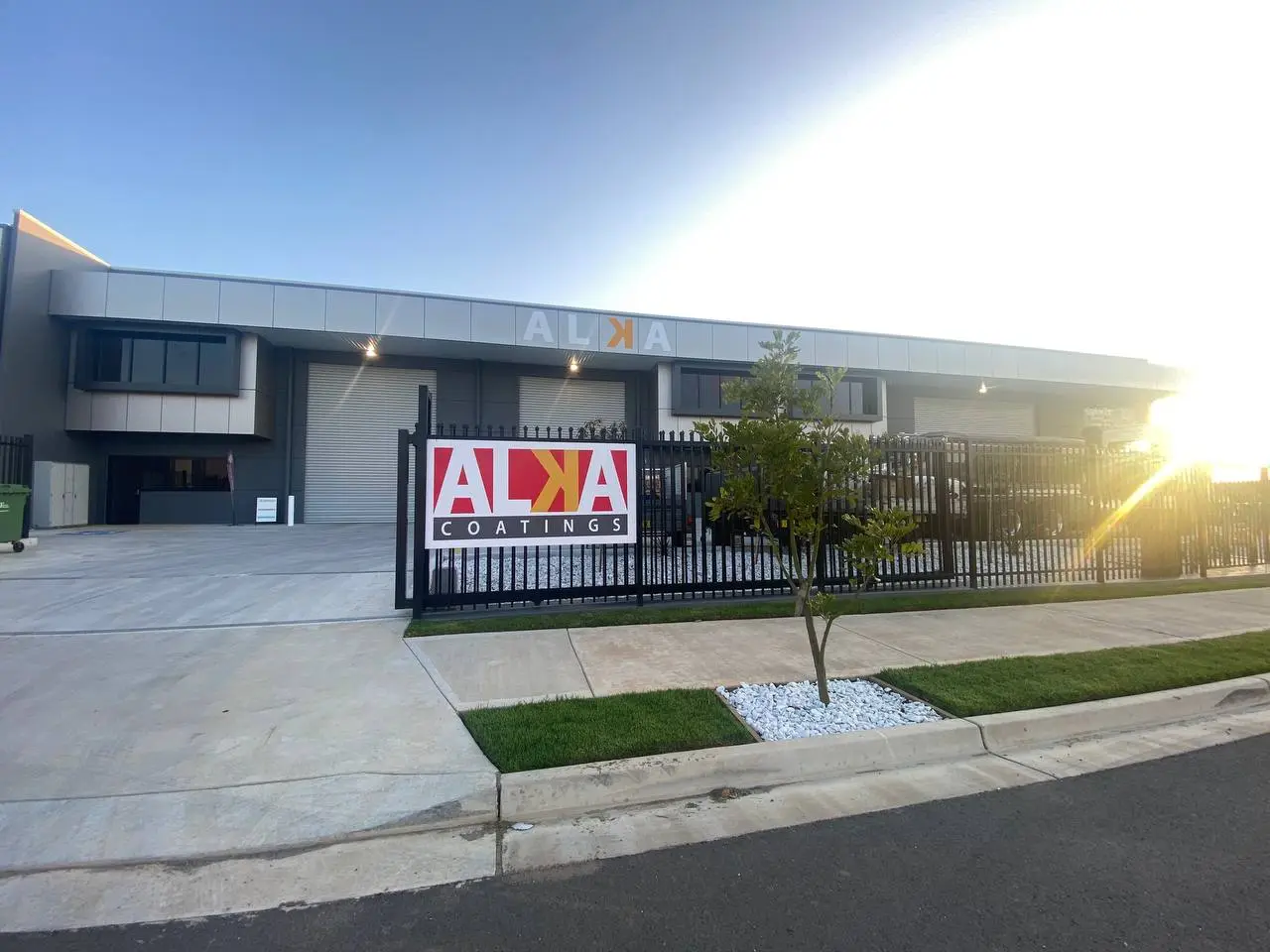 We offer waterproofing & coating solutions to be used in various applications in residential & commercial properties.  
We import raw materials to Australia, manufacture various resinous coating systems, supply the right material for your job, install the waterproofing and maintain your property for many years to come.
Our comprehensive after sale services includes discounted maintenance over the coming years. We understand the requirements of food industry and will help you minimise your overall cost on installation, maintenance and over hall as much as possible. 
We can also help you with final waterproofing and protective coatings inspections and issuing all the required certificates. We serve a comprehensive cross-section of commercial & industrial sectors in Australia and Pacific region.
Products On Offer
Alka Cement, 2-componenet cementitious waterproofing membrane | Data Sheet
Alka Damp, 1-component water-based epoxy primer for damp surfaces | Data Sheet
Alka Prime T, 1-component tacky primer | Data Sheet

Alka 115, 2-component 100% solid

elastic, low reactivity

epoxy waterproofing membrane | Data Sheet

Alka 121, 2-component 100% solid

elastic, high viscous

epoxy-urethane waterproofing membrane | Data Sheet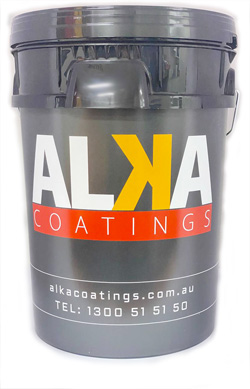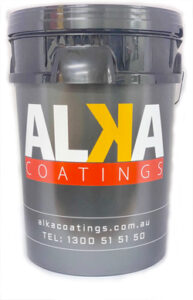 What is water proofing? 
Waterproofing is the formation of an impervious barrier over surfaces of foundations, roofs, walls, and other structural members.
The function of the impermeable barrier is to prevent water penetrations. The building surfaces are made water-resistant and sometimes waterproof.
The purpose of the waterproofing is to prevent water penetrations into concrete surfaces and structures in order to assure these structures will have a longer serviceable life span.  
positive or negative water proofing pressure 
There are two types of waterproofing;
positive hydrostatic pressure
negative hydrostatic pressure.

 Positive hydrostatic pressure is where pressure is pushing it on to the substrate. So, for example you might be waterproofing a swimming pool to ensure that no water gets out.
Common area of use for this type of waterproofing is in:
– bathrooms, kitchens,
– building basements, 
– balconies, terraces,
– green roofs & roof tops.
Negative side waterproofing is where the water pressure is pushing the membrane off the substrate from the underside.
For example, if you have basement walls that are leaking from the outside in, you would need to carry out negative side waterproofing from inside the basement.
Whilst it is not the easiest of methods, you can benefit from negative pressure waterproofing, you need a reputable and skilled waterproofing company. We have discussed this subject further down this page in option 3, epoxy waterproofing membranes.
types of water proofing materilas 
 The common types of materials to be used in these circumstances are:
liquid waterproofing membrane,

cementitious waterproofing systems,

polyurethane liquid membranes,

water based membranes,

epoxy waterproofing systems.
All these types are absolutely common in the waterproofing of residential and commercial buildings. 
1. Cementitious Waterproofing
Cementitious waterproofing is the easiest method of waterproofing in construction. The materials for cementitious waterproofing are readily available from suppliers of masonry products. And they are easy to mix and apply.
We offer our two-component cementitious waterproofing membrane Alka Cement. It is a durable product with a versatile use in various part of construction projects.    
The tricky part is that these types of waterproofing does not offer a good bonding with the substrate .
We also offer two different solutions as one-component primers; one is one-component, water-based Alka Damp epoxy primer for damp surfaces and the other one is tacky water-based primer Alka Prime T. 
Cementitious waterproofing are widely used in the internal wet areas, such as toilets. These areas are not going through contract and expansion, so brittle cementitious waterproofing materials are a perfect and cost-effective solution.
Other area of applications for cementitious waterproofing are: 
— Water treatment plants
– Sewage treatment facilities
– Bridges
– Dams
– Railway and subway systems
– Marine cargo ports and docks
– River locks/channels
– Parking structures
– Tunnels
2. Water based Waterproofing Membrane
ALKA TEN is a one component water-based membrane. This waterproofing membrane has specially formulated for ease-of-use and enhanced flexibility.
It can be applied in two coats and can be applied by spray, roller, or trowel.
The liquid layer is thin and offers more flexibility than the cementitious types of waterproofing.
Flexibility is a key point in waterproofing project as they are crack-bridging. This means that they can effectively bridge or elongate substrate cracks to avoid rupture in the waterproofing membrane.  
ALKA TEN can also be of a spray-applied liquid layer composed of polymer-modified asphalt.
3. Polyurethane Membrane Waterproofing
Polyurethane liquid membrane method of waterproofing is usually used for flat roof areas which are exposed to weathering.
This waterproofing method is costly; however, it can tolerate outdoor conditions. These Membranes also offer higher flexibility.
Please note that polyurethanes are very sensitive to substrate's moisture content. Therefore, before application, moisture content of the concrete slab has to be evaluated precisely.
A faulty application may results in peeling or de-bonding of membranes in time or reduces the service time of membrane drastically.
3. Epoxy Membrane Waterproofing
We provide both positive and negative waterproofing solutions depending on the requirements of each individual project.
We have developed several viable and cost-effective solutions for negative side waterproofing.
These products take into account several factors, such as:
– the water entering from the positive side will likely be pressurised,
– the waterproofing material must reliably and consistently bond with the common materials (even in the presence of water),
– the waterproofing material must be able flexible enough to withstand expansion and contraction of the building and infra structure , plus any natural movement (material must be flexible).
Alka epoxy waterproofing products can be injected directly into concrete or masonry cracks, instantly bonding to the walls, while repelling water (hydrophobic).
They bond through the vein system of the cracks, so the concrete or masonry is completely sealed (as opposed to a system that only rests on the surface). These products are highly durable, and resistant to hydrostatic pressure.
We are planning to reveal our new products crystalline cementitious and foam injection systems in near future.
Using these injection systems, we can effectively reach and seal the positive side surface, by means of the negative side, completely filling all capillaries in the cracked concrete or masonry, and forming a complete, durable bond.
It worth mentioning, not every subterranean leak is a candidate for injection waterproofing. For example, cracks that are too large in diameter may not be candidates for negative side injection waterproofing.
Injection waterproofing products must be applied by a skilled and trained applicator and foam injection needs special equipment and machineries.
Contact Us
If you are interested in our obligation-free quote on your next Residential Waterproofing Project, please leave your contact details here and we'll get in touch.
Alternatively, call us now on 1300 51 51 50