ALKA 113
2-Component, Low Viscous, Bisphenol F, High Chemical Resistance Epoxy Coating
Bisphenol F Epoxy Coating
Alka 113 is a two component , 100% Solid , Pure bisphenol F, very good chemical and mechanical resistance, cost effective. Alka 113 fills the gap between common epoxy and Novolac epoxy in terms of chemical resistance.
Usage
Alka 113 suitable for
Industrial,

Mining,

Civil,

Chemical-Resistant Industrial Flooring,

Primary Containment of Water and Wastewater,

Manholes,

Wet Wells and Lift Stations,

Wastewater Treatment Plants,

Pulp and Paper Mills,

Power Stations,

Laboratories,

Battery Storage Areas.
Advantages
Good workable time,

Excellent bond strength,

Easy application/Can be applied by brush or roller,

Low VOC,

high  mechanical strength and temperature resistance together

with moisture resistance,

excellent chemical resistance against oil and diluted mineral acids.
Packaging
24 Kg, 18 Kg Resin & 4 Kg hardener & 2 Kg Pigment
Colour
– Neutral.
Shelf life: 12 months
Storage conditions
Store away from direct sunlight and away from naked flames, sparks and heating.
Flash point >25 C
Density: 1.4 Kg/L
Layer thickness
Recommended coating thickness is approximately 160-200 microns per coat
Pot Life (at 25 C)
approximately 40-50 minutes
Curing time (at 20C-30C)
Tack free time: 9 hours
Re-coat able: 12-24 hours
Light traffic: 3 days
Full cure: 7 days.
Consumption
Approximately 0,25–0,3 kg/m² applied as a roller coating.
Approximately 0,9–1,2 kg/m² applied as a self-smoothing wearing course or as finish locking coats on textured finishes.
Alka primer: 5–6 sqm/litre
First coat: 5–6 sqm/litre over unprimed
6–8 sqm/litre over primed or coated
Second coat: 6–8 sqm/litre Over trowelled on toppings 2–4 sqm/litre
APPLICATION INSTRUCTIONS
Alka 113 can be applied by brush or roller, selection of roller is dependent on the type of finish required.
CLEANING OF EQUIPMENT
Xylene can be used for cleaning tools and equipment before the mixed compound begins to harden. Once cured, It can only be removed mechanically.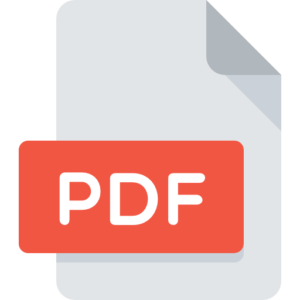 ALKA 113 | Product Data Sheet | PDF-165 KB (English)
Contact Us
Do you want to know more about our products and how we can help you? Leave your contact details here and we'll get in touch.
Alternatively, you can call us anytime on