Alka Lithium Densifier is a concrete densifier, hardener, and dust-proofer. It produces a higher level of shine and provides increased resistance to chemical stains. For concrete floors not subject to grinding and not requiring extensive prior hardening, Alka Lithium Densifier produces a better sealed surface than often used conventional sodium silicate anti-dusting agents.
Usage
It can be used in exposed aggregate concrete floors, old and new concrete floors in;
Car Parks
Concrete Floors
Domestic Floors
Exterior Use
Factories
Garages
House Interior
Interior Floors
Shopping Centres
Show Rooms
Warehouse Floors
Advantages
Environmentally friendly, VOC compliant, non-flammable, non-toxic and low odour.
Easy one step application, no scrubbing, no flushing, and no caustic wastewater.
Improves performance, appearance, and light reflectance of new or old concrete.
Suitable for polishing and speeds up the polishing process.
Rapidly increases concrete surface strength by up to 5 times.
Easy, one step application with no scrubbing or flushing required.
Breathable and UV stable – will not yellow, discolour, peel or flake.
Treated surfaces return to service within 1 hour.
Surface sheen improves with traffic and maintenance.
Packaging
25 Kg / 20 Litres drums (Yields 60 litres of product)
Colour
– Transparent 
Shelf life: 24 months
Storage conditions
Store away from direct sunlight and away from naked flames, sparks and heating.
Flash point >25 C
Density: 1.25 Kg/L
Drying time
2 to 4 hours
Consumption
Steel trowelled fresh concrete may take as little as 25 sqm/litre whereas cured ground concrete can absorb as much as 10 sqm/litre.
APPLICATION INSTRUCTIONS
Alka Lithuim Densifier needs to be diluted with 2 volume parts of water. So, a full pack will yield 60 litres of densifier.
Before the application, make sure that the substrate is free from dust, surface water and surface contaminants such as oil, grease, fats, chemicals, rust, paints curing membranes, etc. All loose materials and surface laitance must be removed. For larger areas shot blasting, high-pressure water blasting or scabbling is recommended. On small areas needle gunning or bush hammering can be effective. Please bear in mind that the tensile strength of the substrate must be a minimum of 1.5MPa.
Apply with a low-pressure spray pack, mop, or soft bristle push broom. The quantity of material required will vary with porosity of the concrete, surface temperature and prevailing atmospheric conditions.
Material is applied in an even manner so as not to cause puddles and brush marks. Brush out any puddles that may have formed due to application of excess material or lower absorptivity.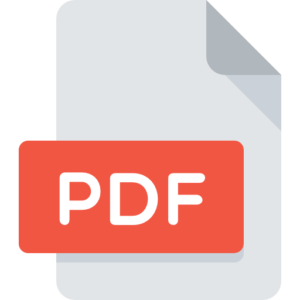 Alka Lithium Densifier | Product Data Sheet | PDF-172 KB (English)
Contact Us
Do you want to know more about our products and how we can help you? Leave your contact details here and we'll get in touch.
Alternatively, you can call us anytime on
Find the right product for you