Alka TEN is a polyurethane modified, elastomeric, acrylic Waterproof coating. Alka Ten is a synthetic one component waterproof emulsion with high performance, which is produced with modified acrylate multi-polymers raw materials and added with a variety of additives and fillers. All these materials are formulated and optimized by our engineers strictly and they are produced and inspected with rigid process.
Complies with AS 3740 : 2010 – Internal Wet Areas Waterproofing.
Complies with AS/NZS 4858 – 2004 – Wet Areas Membranes.
Suitable for exterior exposure / UV-Resistance. 
Usage
AlkaSeal is a multipurpose elastomeric waterproofing membrane that can be used in:
Showers, Bathrooms,
Under Tiles,
Balconies, terraces, 
Planter Boxes,
Roofings, 
Flower Beds, 
Kitchens,
Pools.
Advantages
Polyurethane modified for fast-re coating and easy film build,
Permanent flexibility with high elongation.
Complies with AS 3740 – Waterproofing wet areas.
Complies with AS/NZS 4858 – Waterproofing wet areas.
Suitable for use in conjunction with all cement based tile adhesives that conform to AS2358.
Dries to a keyed finish to promote direct tile adhesion
Seamless application for leak free performance.
Packaging
15 Litres / 20 Kg drums
Colour
– Milky
– White
– Grey
Shelf life: 24 months
Storage conditions
Store away from direct sunlight and away from naked flames, sparks and heating.
Flash point >25 C
Density: 1.2 Kg/L
Curing time
Tack free in 2 to 12 hours
Waiting time to overcoating
Recoat time – 2 to 4 hours
Consumption
5-10 m2 per Litre approx. for open or textured surfaces. 10-15m2 per Litre for sealed or more closed surfaces.
Coats – 2 to 3 normally
APPLICATION INSTRUCTIONS
Alka TEN can be applied by brush, roller or spray. Application of the first and possibly the second coat should be carried out on falling temperature to aviod the possibility of bubbling from air escape from the substrate and to maximise pentration. Premature exposure to moisture from the substrate or atmosphere may result in whiteneing/clouding of the finished product. A trial area is recommended before proceeding. Apply evenly and aviod leaving any excess product on the surface. Recommend thickness of the coating film is above 1.5 mm, and the interval between each coating is 2-12h (depending on the weather conditions).
1-2 layers of glass fibre cloth or other carcass materials can be added in the middle of the coating. Generally, 1.5-2.0 kg/m² for 1 mm thick rubber liked membrane to form.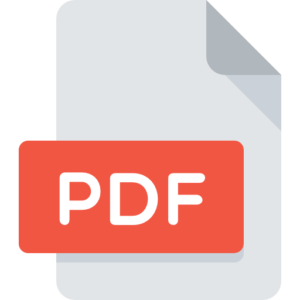 Alka TEN  | Product Data Sheet | PDF-214 KB (English)
Contact Us
Do you want to know more about our products and how we can help you? Leave your contact details here and we'll get in touch.
Alternatively, you can call us anytime on
Find the right product for you